Dear Parents/Guardians:

My name is Ms. Bain and I will be your child's Science teacher for the 2013-2014 school year. I have devised a Classroom Policy to ensure that your child and the other students in the class receive the best educational environment they deserve.

Classroom Procedures/Science Expectations:
1. Enter the classroom on time and orderly.
2. Take out Agenda Book and copy the night's homework assignment.
3. Take out previous night's homework (DONE ON LOOSE LEAF OR THE SCIENCE WORKBOOK) in preparation for review and collection.
Wait quietly for the designated monitors to retrieve science notebooks-if student has NOT opted to take their notebook home.
4. Write the Table of Contents.
5 Write the date, copy the L.O. Science Standard, Skill, CCLS and complete the "Getting Started" and vocabulary words.
6. After homework review, it is passed toward the front in a orderly fashion to be collected by the designated monitor.
7. Look at the Independent Activities for the day.
8. When instructed to work in teams/groups-cooperation is a must at all times.
9. Team Performance Rubric must be completed each day in notebooks.
10.Science Report is due 3rd/4th of each month with the proper cover sheet, title and heading.
11. Lab Report, written in the correct format is due within one week of the activity.

Classroom Rules:
1. No gum chewing.
2. No teasing anyone.
3. Always be aware of the signal to lower voices or be quiet.
4. Always remain in your seat unless instructed to move. Be prepeared for flexible changing of seats.
5. Accountable science talk at all times.
6. Always respect the adults, yourself and other staff of MS 210Q.
Infraction of Rules:
1. Note home/Phone call home.
2 Dean of House C- Mr. Yulfo notified.
3. Assistant Principal of House C- notified.

Supply List: #1 Folder
#2 Pencil/Pen

Science is every where!!!
I love to teach science and relate the topic/skill to the real world.
I am a graduate of St. John's University with a B.S/Pre-Med degree. I have completed a pediatric residency at St. Joseph's Medical Center and was a House Physician at Mercy Hospital.
I teach: Class 804, 806, 807, 813 and 814.
I have a Science Club that my students can attend during 7th period from 1:05 P.M until 1:33 P.M. At that time, they can assist with setting up labs, and obtain extra help in preparing for the upcoming NYS Science Written and Performance Exam. Students get the opportunity to view the microscope , items in the Science Inquiry area and sharpen their science inquiry skills. Students also get the chance to do extra work by making 3D foladables to enhance their learning of a topic. I respect the learning style of your child.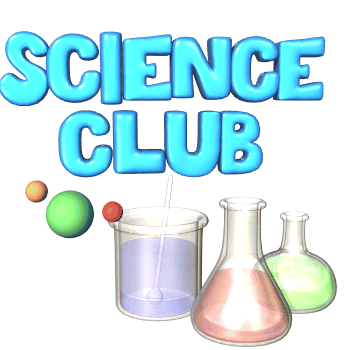 1. No one enters unless they have a pass from Ms. Bain.
2. Enter into Room 326- in an orderly and quiet fashion.
3.There is no cursing, yelling, or bullying.
The "What if....." questions in science is exciting- to awaken the genius in your child.
"Learn from yesterday, live for today, hope for tomorrow. The most important thing is to not stop questioning
." -Albert Einstein.
I will continue to use unlimited resources to teach to the learning style of your child.